FREE Guide:
12 Fascinating Ways to Experience the Bible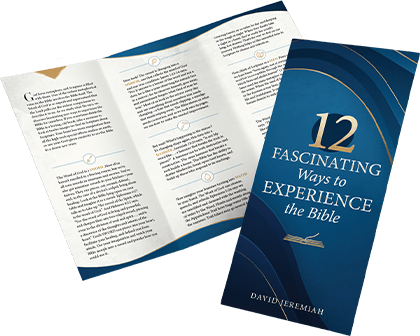 God loves metaphors and Scripture is filled with them! If you sometimes think the Bible is a boring, old book, take a moment to look at twelve images we find in Scripture about Scripture.
Use your God-given creativity to see the Bible as a mirror that reflects the mind of God or as a hammer that has the ability to destroy any and all falsehoods.
These are just some of the many comparisons in Scripture you may never before have thought to consider.
This incredible guide is yours complimentary. Request yours today!
Thank You
Your complimentary 12 Fascinating Ways to Experience the Bible is being prepared for shipment! If you have any questions about your order, contact us at:
(877) 998-0222
or
Living the 66 Books of the Bible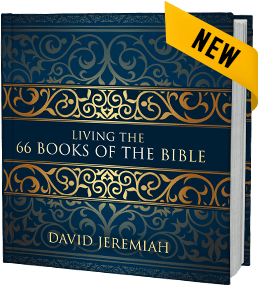 Go Even Deeper In Your Study of God's Word!
New from Dr. David Jeremiah, Living the 66 Books of the Bible will help you live out the entire breadth and depth of Scripture. You will learn how to put the Word of God into action by identifying each book's purpose, theme, challenge, verse, and prayer.
You can be transformed in sixty-six ways! That's the Lord's plan. Nothing can touch this world as deeply as someone living the truths of the Bible out in their lives—it could be you!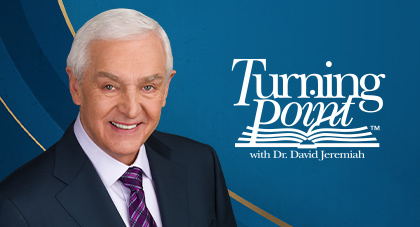 About Dr. David Jeremiah
David Jeremiah has been one of America's most trusted Bible teachers for more than 39 years. Each day he helps millions of people deepen their understanding of the Bible through daily Turning Point Radio and Television programs around the globe.