A Woman's Touch
Mother's Day Feature
by David Jeremiah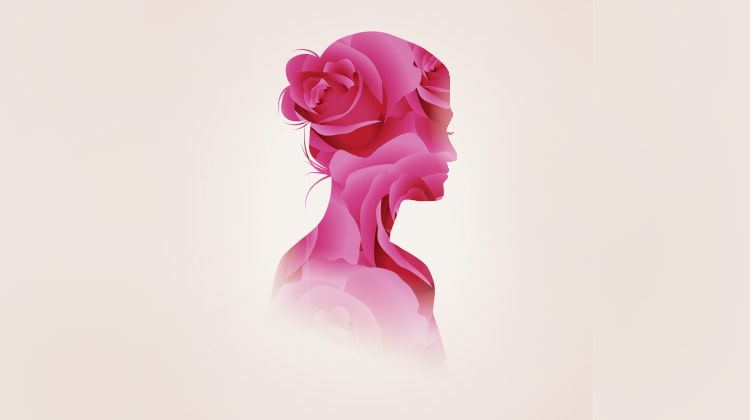 Jesus affirmed the sanctity of the sexes when He said in Mark 10:6, "From the beginning of the creation, God 'made them male and female.'" Men may have certain strengths, but nothing compares to the touch, testimony, and strength of a godly woman. Think about the important people in your life. Many of them are undoubtedly women of God.
God ordained such women to wield mighty influences.
It was my mother, Ruby, who prayed me into the ministry, for she was a true prayer warrior. After she developed Alzheimer's, she no longer recognized me, which was very hard. One day my father and I took her to dinner. I was surprised when he looked at her and said, "Ruby, would you like to pray?" My mother bowed her head and prayed the most lucid prayer you could imagine. She remembered names and places and times, and she said, "Amen." With the "Amen," she went back into the fog of her Alzheimer's. A neurologist later explained to me that when people go through this disease, the things etched most deeply into their minds are what they can occasionally recover. I've held on to that truth because my mother was a woman of prayer, and that's how I remember her.
God ordained such women to wield mighty influences over us, and the Bible is full of examples. There are too many for me to mention in this article. I can't even reference all the women in the Gospels. But a handful of women in Luke's Gospel touched the earthly life of the Lord Jesus, and I'd like to briefly describe some of them to you. They include a few Marys, one Martha, and a few others.
Mary of Nazareth
The Virgin Mary teaches us the importance of instant obedience. Mary was a plain peasant who probably had little formal education, yet she was wise beyond her years and knew the Scriptures. She had little wealth, but she was rich in faith. She had neither place nor privilege, yet all generations have called her blessed. She bore the Lord Jesus, held Him tightly, mended His garments, worried over Him, comforted Him, and stood by Him all the way to the Cross and beyond.
The key to unlocking Mary's touch is found in two simple sentences in Luke 1. When the angel Gabriel brought news of her supernatural pregnancy, Mary replied, "Behold the maidservant of the Lord! Let it be to me according to your word." In other words, her attitude was: "Lord, I'm your servant. I'll do whatever You say."
Those are words of willingness and wisdom; and with the power of those sentences, Mary became the means by which God plunged Himself into the mainstream of humanity and changed the course of this world's history.
Had I been Mary, I might have replied differently: "Well, let me think this over. This has long-term ramifications. This will change my life. I just need a little time to think it through, to let it sink in, to absorb it, to make a wise decision." There was none of that with Mary. She simply said, "I'm the Lord's servant. May it be as you have said." Is there anywhere in the Bible an example of more instantaneous obedience?
Those two sentences have never been copyrighted. They're not Mary's exclusive property. You and I can freely plagiarize. We can borrow them, copy them, adopt them, adapt them, and make them our very own. We can say: "I'm Your servant. May it be in my life exactly as You will."
Mary of Magdala
Another Mary came into our Lord's life after He was grown—Mary of Magdala, which was a town on the west bank of the Sea of Galilee. Mary Magdalene is mentioned about a dozen times in the Gospels, and her background is given in Luke 8:1-3. She was evidently a successful woman, perhaps a businesswoman, who was demon-possessed. We aren't given details, but apparently she had exposed herself to some influence that led to demonic activity. But Jesus came, cast out her demons, and set her free.
Mary Magdalene's life then became one of total loyalty toward her Deliverer. She was as committed as anyone in Christian history. When the disciples fled from the cross, Mary remained present till the bitter end. She was the first to the tomb. She was the first to see the risen Christ. She was the first to take the news to others. At every point and in every way, we see a woman who loved with unequaled loyalty.
The Bible says, "The eyes of the LORD run to and fro throughout the whole earth, to show Himself strong on behalf of those whose heart is loyal to Him" (2 Chronicles 16:9). In that, Mary Magdalene is our model and we can emulate her example today.
Mary and Martha of Bethany
Two other women—sisters—were loved by Christ, and they make several appearances in the Gospels. Their home in Bethany was always open to Jesus, and He visited several times. One of His drop-ins caused a momentary rift between the sisters. In Luke 10:38-42, Martha was overwhelmed preparing supper for Jesus and His entourage. Rather than helping her, Mary sat listening to Jesus at His feet. When Martha complained about it, Jesus told her tenderly, "Martha, Martha, you are worried and troubled about many things. But one thing is needed, and Mary has chosen that good part."
The presence of Jesus can bring joy, peace, happiness, and security into any home.
We sometimes need to be as diligent as Martha, but we shouldn't let the pressures of life steal away our time of sitting at the feet of our Master. We can learn from both sisters, for they had the same goal. They wanted to please their Lord and to make Him feel at home in their presence. They wanted Him under their roof, dominating the climate of their home. That's a characteristic of godly men and women. The presence of Jesus Himself infuses our homes, and we want to sit at His feet in worship and learn to serve Him with diligence. The presence of Jesus can bring joy, peace, happiness, and security into any home, however humble or needy.
The Female Followers of Christ
One of the Bible's most significant but overlooked passages about women is Luke 8:1-3: "He [Jesus] went through every city and village, preaching and bringing the glad tidings of the kingdom of God. And the twelve were with Him, and certain women who had been healed of evil spirits and infirmities—Mary called Magdalene, out of whom had come seven demons, and Joanna the wife of Chuza, Herod's steward, and Susanna, and many others who provided for him from their substance."
The Greek term for "many others" is feminine. It refers to the band of female disciples and supporters who followed Jesus. Apparently some of them were women of means, women who owned land or businesses, or who held positions of prestige. They financed our Lord's ministry by their faithful gifts. They helped provide food and shelter for Jesus and the Twelve.
Interestingly, in Luke's book of Acts we see the influence of other well-to-do women, like the mother of John Mark, who loaned her large house to the early church in Acts 12:12; and Lydia, a seller of purple cloth who became Paul's first convert in Europe. These women drank in our Lord's message and, in turn, generously provided for His needs.
We can be their children. We can learn their lessons. A woman's touch on her family, friends, church, community, and the world can be powerful. Like Mary of Nazareth, we should be instantly submissive and obedient; like Mary of Magdala, our loyalty to Christ should be our badge of honor. Like Mary and Martha, we want Him to transform our homes; and like the women in Luke 8, we're willing to support and finance His work.
These are our mothers, daughters, sisters, grandchildren, wives, coworkers, and friends—and nothing can compare to their touch. Women, whose lives are you touching? Men, who are the women in your life that have made an impression on your heart? Thank them and praise the Lord for them. God has ordained a work for them to do and a blessing for them to offer. Their touch enriches our lives today and forever.
Our world is forever changed when a woman of God passes by—a Mary, a Martha, a Joanna, a Susanna, a you.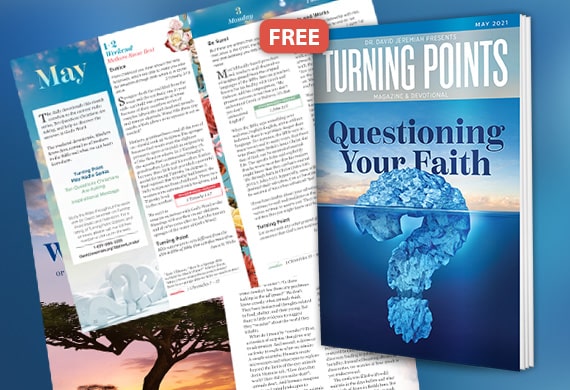 A TURNING POINT EXCLUSIVE
Dr. Jeremiah's Free Monthly Magazine
Each month, receive articles and devotionals from Dr. David Jeremiah that will encourage, challenge, and strengthen your walk with the Lord.